What is 52SundayDinners.com?
Pre-planned Sunday Dinners for Your Family
Imagine not having to plan Sunday Dinners for your family EVER again.  Imagine establishing a tradition of gathering with your family around the dinner table each Sunday evening to discuss the events of the week, plan the future week's activities and enjoy the company of each other, all while enjoying a nutritious, freshly prepared home-cooked meal.  Each meal that we consume begins with giving thanks to God for the blessings he provided, including giving thanks for our family and our food.  Sundays are no exception, but become even more special with almost all of the immediate family present each week.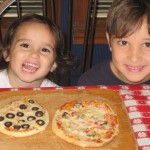 Each week four (4) generations share our Sunday dinner.  From my mother-in-law who lives near us, to our grandchildren, we usually prepare food for seven adults and an increasing number of grandchildren.
I must admit the inspiration was grandchildren.  Teresa & I have been blessed with ten of the best grandkids in world, plus there is one on the way!  We love to see them.  In fact, we enjoy seeing all of our family members.  Several of them live in our town of Tyler, Texas.  We decided to begin a family tradition of meeting every Sunday at 7:30 for a home cooked meal.  No take-out pizza.  No drive through pick-up, but a real home cooked family style meal.  Nothing too fancy.  No china, but good, fresh, nutritious food that we could enjoy as a family as we enjoy the company of each other.  OK, it's mainly about the grandkids.
Seek a "LITTLE" Help
Occasionally the grandkids get involved in the food preparation.  It may be as simple as mixing, or may be the preparation of a simple desert.  If you are reading this page you probably already know the importance of building their self esteem by engaging them in the cooking process.  The oldest grandson has been occasionally helping me for a couple of years now and we both look forward to our time together.  Please remember, the kitchen is a fun place, but it is your responsibility to protect them from the thing that could burn, cut, chop, or break them.  Discuss safety with them and why you must perform certain tasks while they are a safe distance away.
You Should Try It
You might be thinking about now, well that sounds peachy, but I can't cook.  Neither could I, and I'm still learning, but I enjoy experimenting with different flavors, spices, techniques and styles.  Until a just a few years ago my wife cooked almost all meals for the family.  My role, like the male in many households, was to do the occasional outdoor grilling and to make bread, a skill I was taught by my father, Big Papa.
I am pleased to report that since I began doing most of the Sunday dinners, no family members have been injured.  Some meals turn out better than others and many have been repeated.  Over the next 52 weeks I'll submit a new recipe each week.  You may check in and see the feature for the week, or even better, subscribe to the email list and you'll receive an email each week with the features recipe for the following Sunday.  Imagine, never having to decide what to feed your family on Sunday evenings!
No Guarantees – Experiment as I Do
I hate recipes, so why would I write them? Because I know that some of you depend on them.  I am guilty of  "using a little of this and a pinch of that."  I have, however, tried to record my progress and quantities very closely.  Many of the family style meals have been prepared for seven adults and eight young children.  At the end of the evening, we usually have a surplus of food and we break-out the Tupperware(r).  Many weeks a little of the Sunday Dinner turns into leftovers for quick lunches and lunchbox food.  The concept is simple, if you are going through the trouble to fix a pot roast, for example, the cost of an extra pound of carrots, celery and potatoes is minimal.  The extra yield, however, is huge.  Making gumbo?  Throw in a few extra veggies and prepare a few extra cups of rice.  This will stretch your food cost considerably and save you time later in the week as you enjoy leftovers.
Not

30 Minutes or Less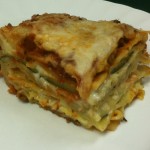 If you want to learn how to feed your family a complete freshly prepared, family style meal in 30 minutes or less, you should probably stop reading now.  Most of the meals featured in 52SundayDinners.com will require more preparation than Rachael Ray's 30 minute episodes.  Remember that when Rachael Ray or Emeril Lagasse reach in the refrigerator or under the counter and pull-in the ingredients, someone has already washed, diced, measured, marinated, and sometimes even cooked their featured dish for that episode.
On 52SundayDinners.com I'll present you with reality.  For me, the washing, chopping, slicing and slow cooking for our Sunday Dinners is a statement of love for my family.  It is not hard.  It is just not "shake & bake" or "set it and forget it."  I prepare a special meal  each Sunday because I know at the end of the evening my mother-in-law, my grown children and my grandkids will leave here with big smiles on their faces, and remember – for me, I'll get to see the grandkids!