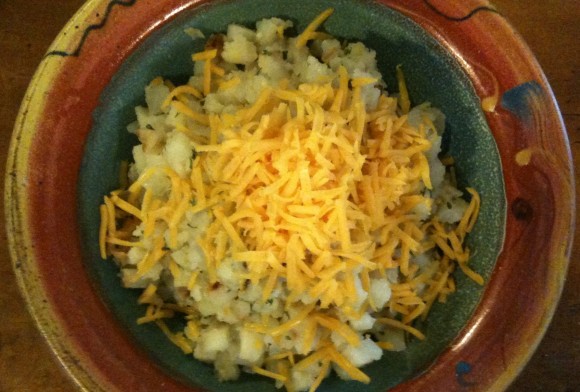 This hearty side dish will be right at home with steak, pork or chicken.  The initial inspiration came from a Houston restaurant several years ago, called Charlie's Chicken, which differs from the Oklahoma-based chain.  They served up a delicious blend of potatoes and other ingredients and the chef shared with us the basic ingredients.
Ingredients
20 – Small Russet Potatoes, Diced to Sugar-Cubed Size
1/2 – Large Onion, Chopped Rough
8 oz. – Medium Cheddar Cheese, Grated
3 Tablespoons – Salted Butter
2 Teaspoons – Salt
1 Teaspoon – Granulated Garlic, or Fresh Minced Garlic
1 Teaspoon – Tony Chachere's Spices N' Herb Seasoning
1/4 Cup – Parsley Flakes
Preparation
Saute onions in butter in a large skillet or shallow dutch oven until onions are clear.
Add the rest of the ingredients, except for the cheese, and cook on medium heat until potatoes begin to soften.  Do not overcook to the point where they begin to break up.
Place in serving dish and top with grated cheddar cheese.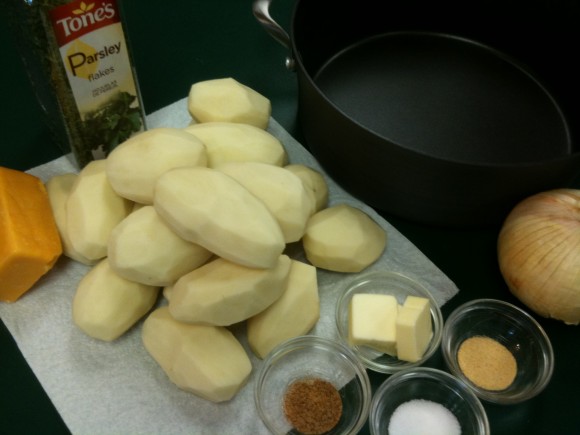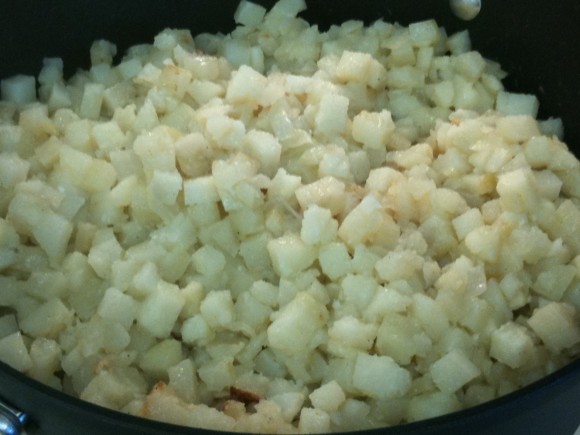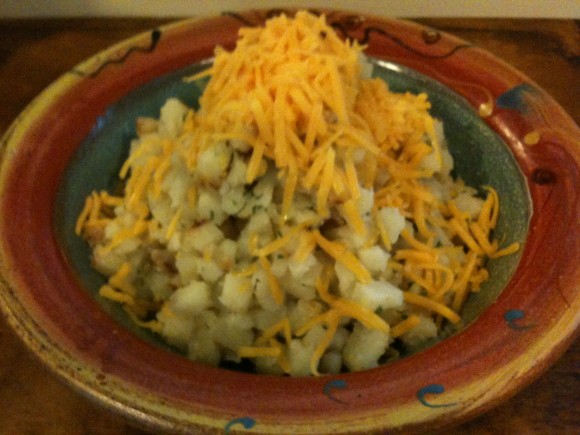 Serves 8 adults and a lot of kids that love cheese.
**************************************************************************************
Try this variation on the recipe above.  Begin by cooking 1/2 pound of sliced bacon.