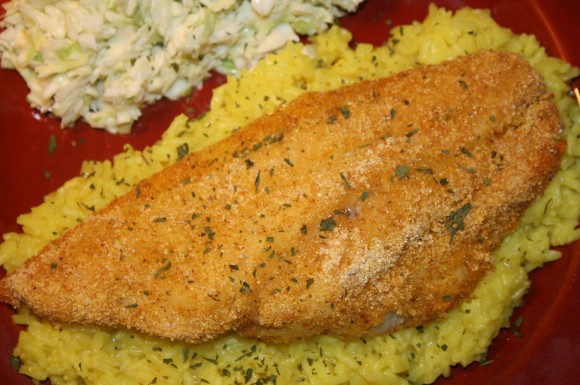 If you love fried catfish like our family loves fried catfish, you could eat it quite often.  Many of us grew up in the Mississippi Delta, the undisputed epicenter of the farm raised catfish culture.  This healthier alternative taste just like fried catfish and has an awesome spice blend that will tickle your taste buds.  Since it is baked, you avoid all the oil required for deep frying.
Ingredients
3 1/2 to 4 Pounds – Fresh Catfish Fillets
1 Cup – Finely Ground Yellow Corn Meal.  I prefer Aunt Jemima Enriched-Degerminated
1 1/2 Teaspoons – Tony Chachere's Original Creole Seasoning
1 Teaspoon – Old Bay Seasoning
1 Teaspoon – Paprika
1 Teaspoons – Salt
1 Teaspoon – Celery Seed
1 Teaspoon – Garlic Powder
1 1/2 Tablespoons –  Vegetable Oil (or spray-able oil)
Preparation
Preheat Oven to 425 Degrees.
Blend all dry ingredients.
Line baking sheet/cookie sheet heavy duty aluminum foil and coat with a generous layer of vegetable oil.
Dredge catfish fillets through dry mixture and place on cookie sheet. Note: there is not need to add milk or eggs.  Catfish has enough "stickie" built in to grab the corn meal mixture.
Bake for 17 to 25 minutes depending on the thickness of the fillets.  Cook until the fish breaks apart easily with a fork.
Enjoy!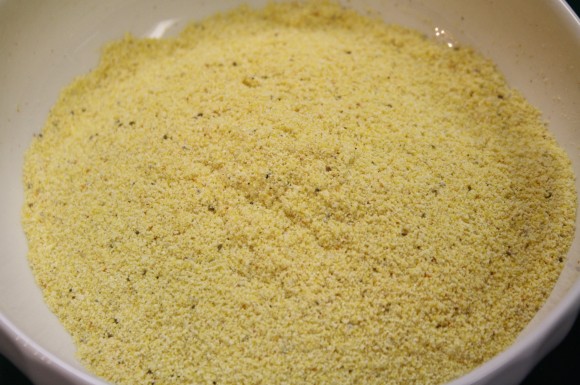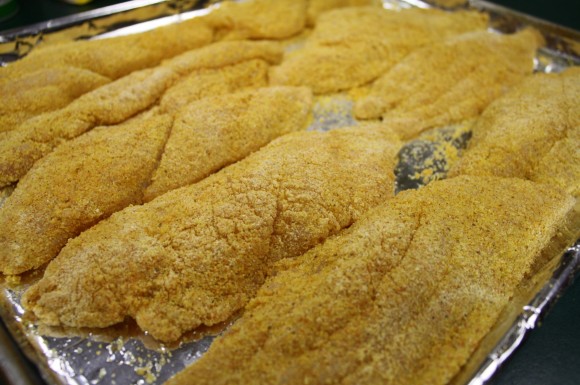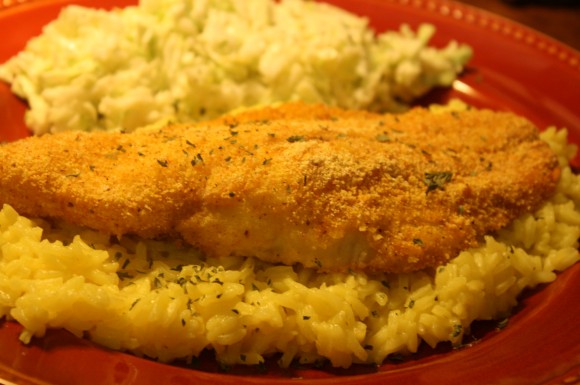 Feeds 8 adults and a bunch of kids that think all baked fish are rectangular.
Serving Suggestions
Serve with yellow rice or baked fries and slaw.  Serve with cocktail sauce and lemon wedges.