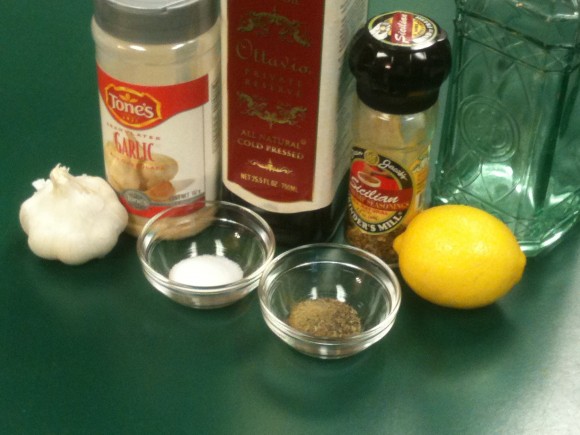 This is a simple Italian Salad Dressing I have made from scratch for many years without changing it.  You can't go wrong with it.
Ingredients
3/4 Cup – Extra Virgin Olive Oil
1/2 Cup – Water
3 Cloves –  Fresh Garlic, Minced
1 Teaspoon – Garlic Powder
1 Teaspoon – Salt
1/2 Teaspoon – Black Pepper
1 Teaspoon – Dean & Jacobs Sicilian Blend Italian Seasoning, Finely Ground
1 Each – Lemon, Juiced
Preparation
Combine ingredients into a vessel that has a small orifice, so that it is shaken to deliver all the great flavors into each serving.
This simple salad dressing reminds me of the dressing at Doe's Eat Place in Greenville, Mississippi.  Mrs. Florence Signa, Doe Signa, III's aunt, has been making that dressing for 60 years.  I believe "Aunt Florence" still lives in the home down the street from where I grew up on Greenway Street.  The difference is that SHE's famous now!