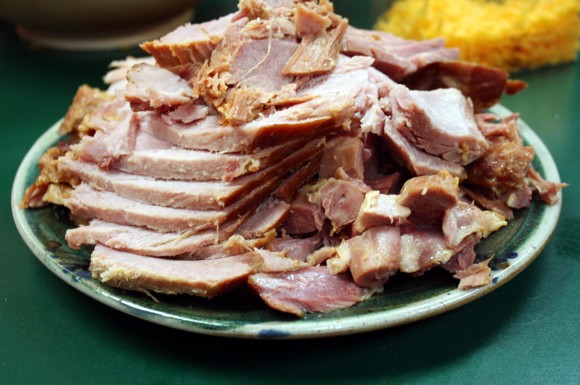 Many families associate roasted ham with the premier Christian holidays, Christmas and Easter.  When my mother-in-law arrived for this ham dinner, she asked, "what's the special occasion?"  At our house, getting together each Sunday and enjoying the fellowship is a special occasion, each week.  This is a super easy dish and your family will LOVE it.
Ingredients
1 Each – Bone In Ham, 12- 15 pounds
1 Each – Fresh Pineapple
10 Ounce Jar – Maraschino Cherries
1 Cup Brown Sugar
1 12 Ounce –  Lemon Lime Soda, Sprite(R) or 7 Up(R)
Tooth Picks
Preparation
Preheat oven to 325 degrees F.
Place ham in a deep roasting pan.  We used a disposable roasting pan for easy clean-up.
Score ham 1/8″ deep in a cross-hatched diamond pattern.
Mix 1/2 ounce of lemon lime soda in the brown sugar and pour the thick mix over the ham.
Pour the remainder of the can in the pan.
Cut the pineapple into strips and place the "saddles" over the ham for maximum contact.
Secure with toothpicks and add Maraschino cherries.
Cook COVERED with heavy duty foil for 5 hours.
Remove foil and cook for an additional 20 to 30 minutes, being careful not to burn the ham.
Allow ham to rest 30 minutes before cutting.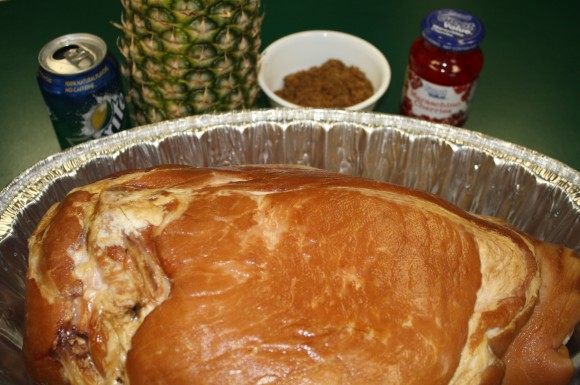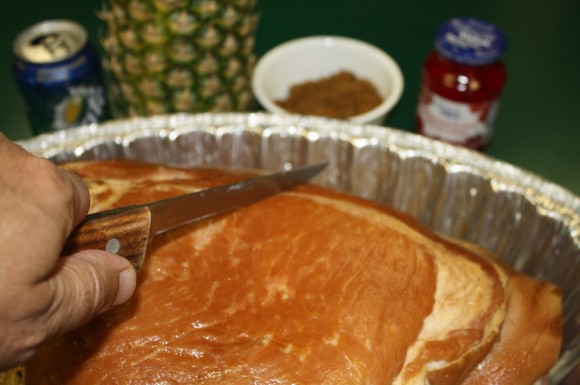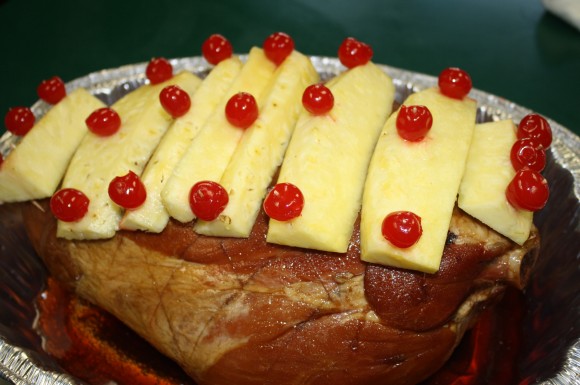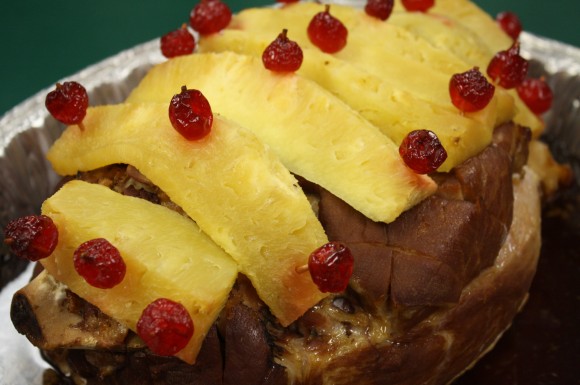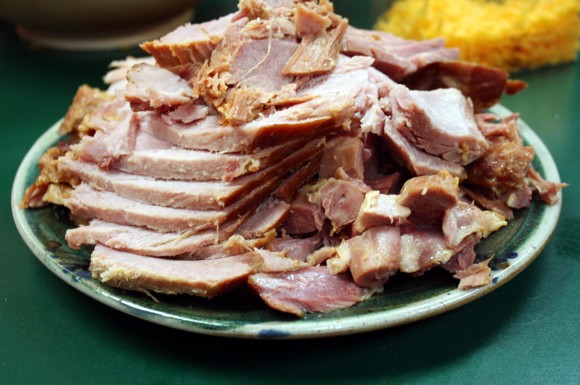 If you have ever had this dish with canned pineapple rings, you will be pleased with the rich, sweet flavor provided by FRESH pineapple.
You will Feeds 15 to 20 adults, and a bunch of kids that want to hang around during the carving stage for samples!
The cooked ham also freezes well.