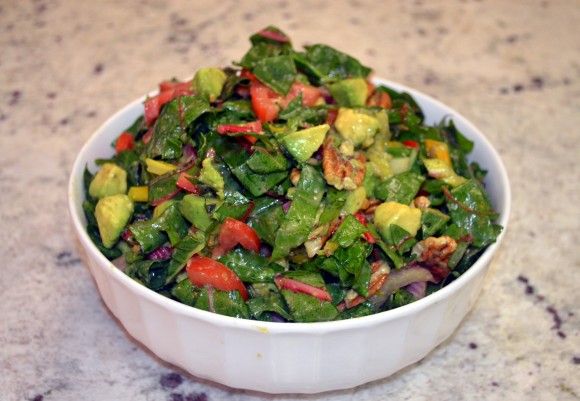 Wow! This Rainbow Swiss Chard will become a regular at our table.  Although Swiss Chard is usually cooked like greens, this salad is very delicious.  Everyone loved it the first time I prepared it.  You may prepare it a few hours in advance as long as the avocados are pretty firm.  This is a very colorful and attractive dish also.  Take it to your next pot luck dinner and put a smile on everyone's face!
Ingredients
2 Bunches –  Rainbow Swiss Chard, cleaned and sliced
4 Each – Roma Tomatoes, sliced thin
2 Each –  Medium Avocados, cubed
2 Tablespoons – Extra Virgin Olive Oil
1 Each – Small Lemon, juiced
1/2 Cup – Fresh Pecans
1/4 Cup – Salted Sunflower Seeds
1 Teaspoon – Garlic Powder (or one clove of fresh garlic, minced)
1 Teaspoon – Salt
1 Teaspoon – Italian Seasoning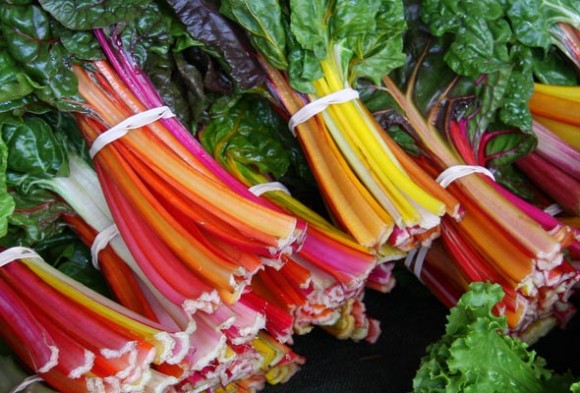 Preparation
Combine ingredients and refrigerate up to 24 hours before eating
Enjoy!