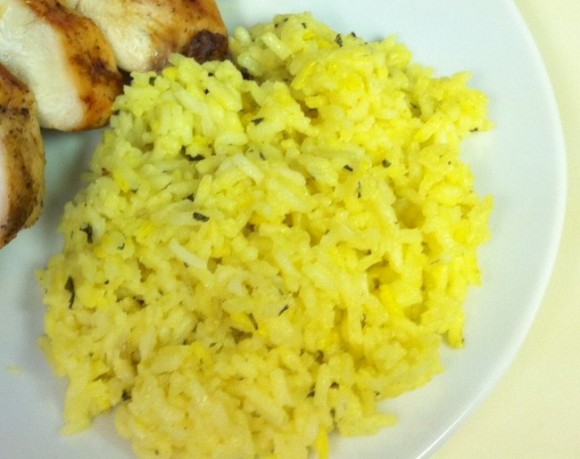 Saffron Rice is a favorite side dish with our family.  And we have been cheating by using the same prepared mix for over 30 years.  We have modified it to suit our taste.  You may like the original better, but we find the concentration of seasoning to be too overpowering.
This is our variation.  It works well with poultry, pork or fish.
Ingredients
1 – 5 oz. Package of Mahatma Saffron YELLOW seasoning & Long Grain Rice.
2 Cups –  White Rice
5 2/3 Cups – water
3 Tablespoons –  Stick Butter
2 Teaspoons – Salt
1 Tablespoon –  Dried or Fresh Parsley
Preparation
Combine the Water, Stick Butter, Salt and Parsley in saucepan.
Bring water to a boil.
Add Mahatma Saffron Rice package and White Rice.
When boiling resumes, cover and turn to very low/warm setting so rice simmers for 20 minutes.  Don't peek!
Serves 8 Adults and plenty of kids.