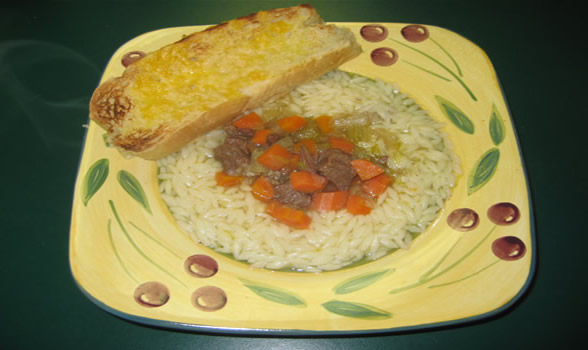 Both of my mother's parents came to America from a small town in Sicily when they were teenagers.  They came from the town of San Ambrogio.  It is near Cefelu and not far from Palermo.   My grandmother was a great cook and she coupled her gift with a constant desire to feed the masses.
I grew up in the 50s and 60s living in small town America.  The town was Greenville, Mississippi.  My parents and my mother's parents lived on the same street, kind of like Ray Barone of Everybody Loves Raymond, only we lived down the street from my grandparents, not across the street, and my grandmother was not a witch.
I can't remember a time when my grandmother did not have something on the stovetop cooking for the next meal.  Often it was home made spaghetti sauce with ingredients from her garden, but she also cooked an incredible Sicilian Soup.  It was not flavored like Italian Minestrone, but was a mild vegetable and beef or chicken based stock.  The smell of Parmesan cheese was irresistible and she used a variety pasta noodles, depending what she had on hand.
She did not learn to drive until my grandfather became ill late in life, so she often incorporated ingredients she had on hand and incorporated fresh vegetables and herbs from her garden.  You can do the same thing.  This meal can be prepared for pennies a serving and will be well appreciated by your family.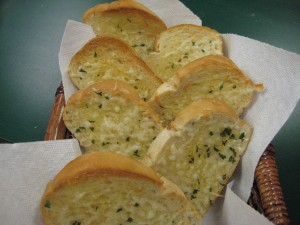 My grandmother's desire to always be cooking was intentional.  There were always people dropping by their home, sometimes for a couple of hours and sometimes for days or even weeks.  Priests and Nuns from St. Joseph's Catholic Church often joined my grandparents for dinner.  My grandparents always made their guests feel welcome and dishes like this Sicilian Soup would always cause them to leave full.
You can top this meal off with a simple slice of Garlic Bread and possibly a Salad and you are done.  Bon Appétit!
Ingredients
1 Lb – Sirloin Steak (You may substitute chicken or Italian sausage)
2 cups – Chopped Celery
2 Cups – Chopped Carrots
1 – Medium White or Yellow Onion, Diced
2 Cloves – Garlic, Minced
1/4 Cup – Finely graded Parmesan Cheese
12 oz – Orzo Pasta Noodles (or other suitable small noodles such as mini-stars)
1 Teaspoon – Italian Seasoning
1 Teaspoon – Salt
2 Quarts – Water
Preparation
The meat should be seared in a dutch oven for approximately 5 minutes per side on medium heat setting.
Remove steak. While cutting the steak into 1/2″  or 3/4″ cubes, saute the onions and garlic. That's when you'll hear, "Papa's cooking!"  Nothing smells better.
Add 2 quarts of water
Return the steak with the celery (including the leaves) and carrots.
Cover and cook on low heat for 1 hour.
Prepare Orzo per the manufacturers instructions.  Start Orzo so that it is ready in the same time frame as the other ingredients.
Serves 8 Adults
Variations
If you are lucky to have fresh Oregano and Basil add that instead of the dry Italian Seasoning.  Provide fresh ground Parmesan Cheese at the table.  Salt and pepper to taste.
Nana used this basic recipe and substituted whatever meat she had available, beef, pork, chicken, Italian Sausage.   She would also make enough soup to feed a small army and would freeze quart-sized containers … Nana's Fast Food!
Nana would often make her own bread.   She baked it in bread pans, unlike French or Italian bread that we now see, that is baked on flat sheets.  She cooked a classic Italian bread that would have a hard European crust a couple of hours after she removed it from the oven.  It almost never lasted that long, and was usually gone while it was still warm.  Man, I sure miss her!