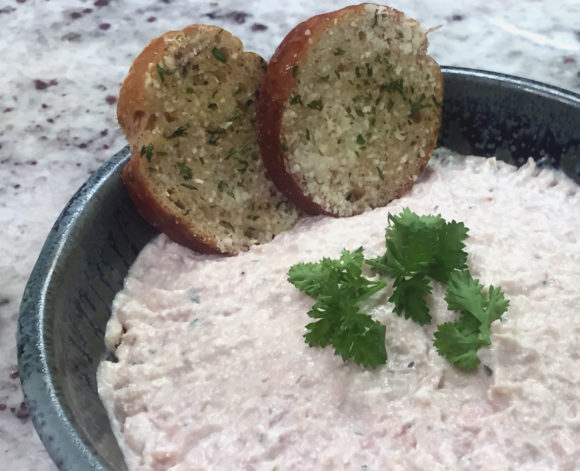 This is a quick and easy appetizer that will have everyone hovering around the buffet before dinner.  The grand kids who are from 4 to 12 blew through a BOX of crackers and this entire dip recipe in 5 minutes.
Ingredients
16 oz. –  Canned Albacore Tuna
8 oz. – Cream Cheese
1 Teaspoon – Granulated Garlic
1 Teaspoon – Salt
1 Teaspoon – Pepper
1 Teaspoon – Liquid Smoke (such as Colgin Liquid Smoke)
2 Teaspoons – Worcestershire Sauce
1/2 Teaspoon – Paprika
Instructions
Combine ingredients in a bowl and mix with a fork.
Combine with gourmet crackers or fresh made croutons.
Garnish with a little parsley.
Stand back!