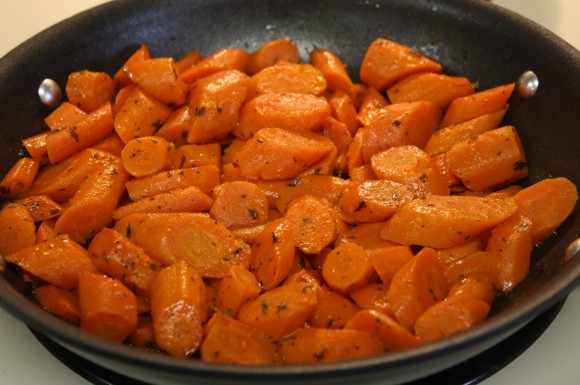 This healthy side dish is a favorite of our family.  It is SO easy to prepare, beats frozen vegetables hands down and is filled with healthy vitamins.   Carrots contain the following vitamins: B,C,D,and E. Their carotene is converted into Vitamin A by our bodies.  Just as important, they taste good and the grand-kids love them.  Some cooks add a little sugar.  I stick with the purest form and let the carrots provide natural sugar.
Ingredients
2 Pounds –  Fresh Carrots
1 1/2 Tablespoon –  Stick Butter
Morton Nature's Seasoning
2 Teaspoons –  Parsley Flakes, fresh or dried
Preparation
Peel & Cut
Add Carrots, Butter, Parsley and Nature's Seasoning to covered skillet.
Cook on low heat for 20 minutes.