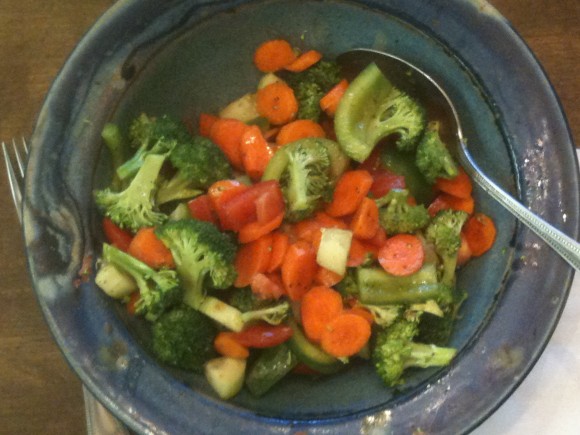 So, you're preparing your favorite entree tonight and your forgot lettuce for your salad.  No problem.
Ingredients
Chop whatever fresh vegetables you have handy.  You can use:
Broccoli
Onions
Bell Pepper
Carrots
Celery
Tomatoes
Cucumber
Cauliflower
Asparagus
Black Olives
Green Olives
And Even Cheese
Preparation
Simply combine chopped ingredients in a serving bowl and add enough Italian Dressing to coat all surfaces when tossed.
Refrigerate for at least 1 hour before serving.
My favorite Italian Dressing is prepared from scratch.  See Italian Dressing Recipe HERE.