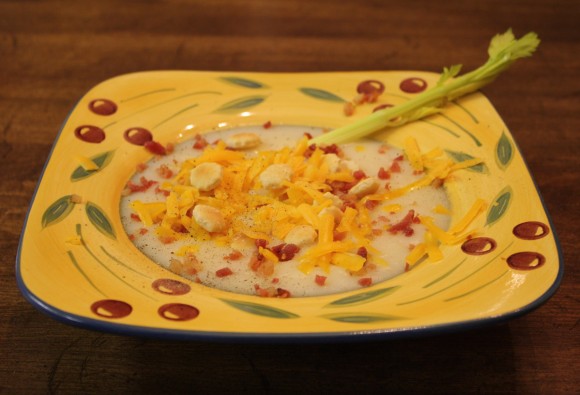 With three kids and a busy lifestyle, Teresa always made Potato Soup for our family when the temperature dropped.  Now it is a regular in our rotation of Sunday Dinners for our kids and grandkids.  This is Teresa's tried and true recipe, that will serve you very well.
Soup Ingredients
8 Pounds –  Russet Potatoes, peeled and cut into 3/4″ cubes
1 Quart (32 oz.) – 2% Milk
1 Can (10.75 oz.) –  Campbell's Condensed Cream of Celery Soup
2 Teaspoons –  Salt
2 Teaspoons –  Morton's Nature's Seasoning
4 Tablespoons of Butter
Extra Ingredients
2 Cups – Hand Grated Sharp Cheddar Cheese
8 Ounces – Bacon or Cured, Finely Chopped
2 Cups –  Oyster Crackers
2 Cups – Assorted Color Goldfish Crackers for the kids
Preparation
As you peel the potatoes, place them in a mixing bowl half filled with ice-water.  This will keep them white.
As you cut the potatoes into 3/4 " cubes, place the cubes into your large dutch over filled with enough cold water to cover the potatoes.  Adjust the water when you have finished, so that you are barely covering the cubes.  See photos below.
Cook (boil) on medium-high setting until the potatoes are soft.  This will take 20-30 minutes, with your Dutch oven covered, stirring occasionally.
Soften potatoes with a wire whisk, the hand type.
Add milk, canned soup, salt, seasoning and butter.
Return to an almost simmering temperature for serving.
Serve family style, encouraging everyone to add cheese, bacon, oyster crackers and celery sticks, to their own taste.  Kids will go for the mufti-colored goldfish crackers.
Serve with a salad such as the Tomato Cucumber Salad.  You may also add a simple sandwich, such as grilled cheese sandwiches for the kids.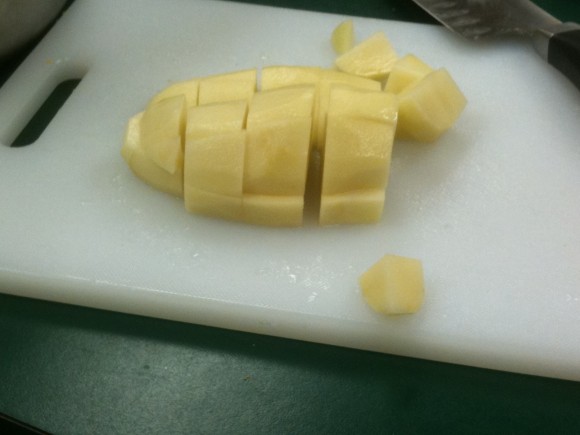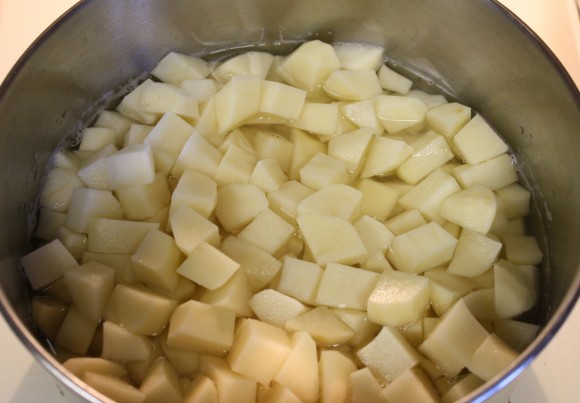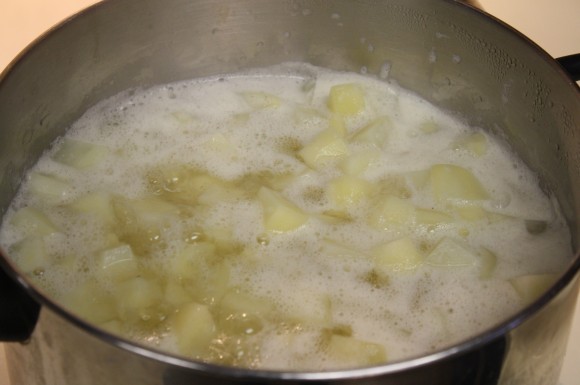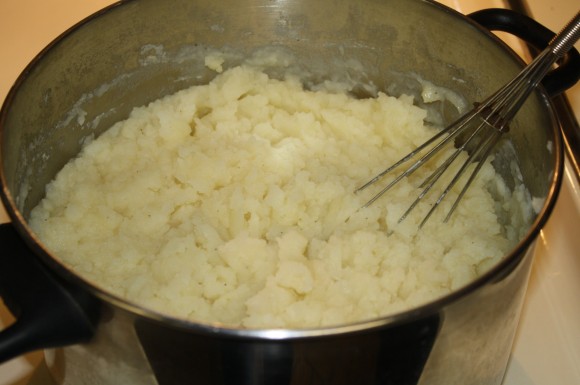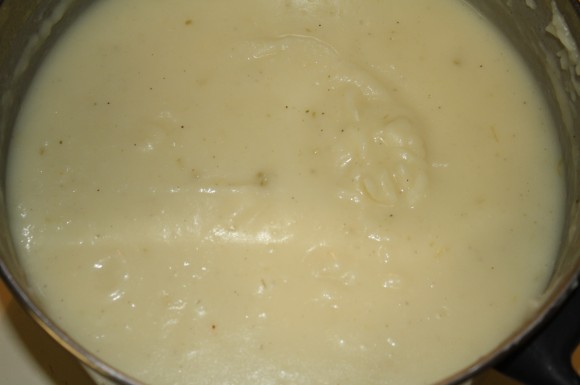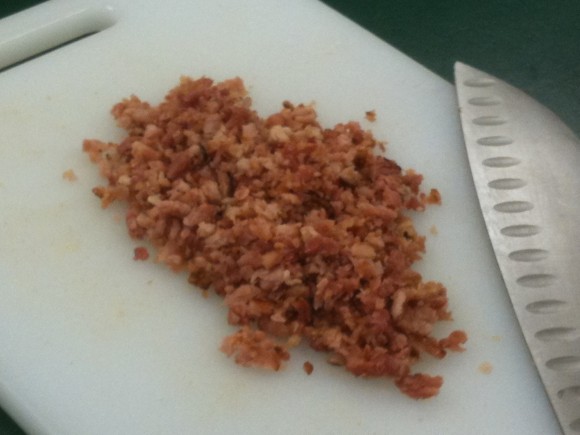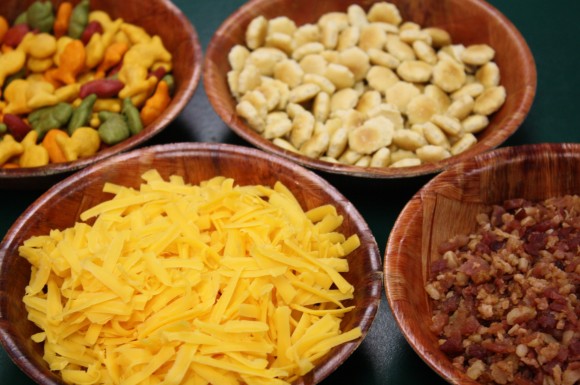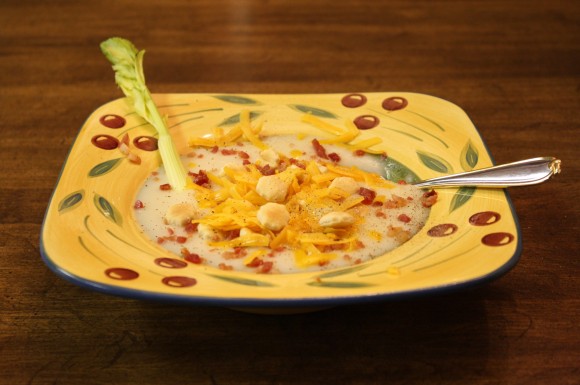 Feeds 8 adults and a bunch of hungry kids wanting to stay warm this winter.