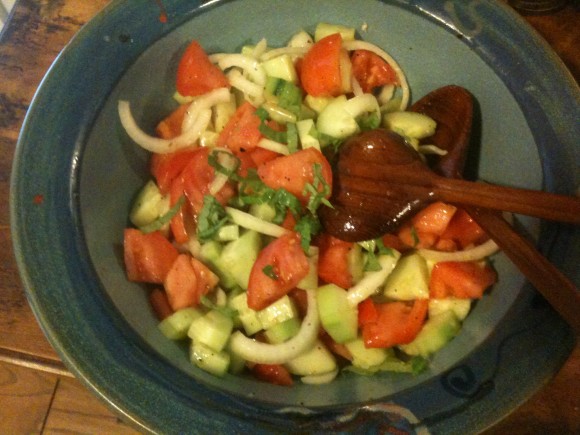 This is a very simple salad that remains a staple at our home.  It works well with almost ANY meal.
Ingredients
4 – Large Tomatoes, Diced into large pieces
2 – Cucumbers, Diced into large pieces
1 – Small Onion, Sliced.
1.5 Tablespoons – Italian Salad Dressing.  You may use your favorite Italian Dressing or see THIS RECIPE for my own blend.
5 – Fresh Basil Leaves, Sliced (if available)
Preparation
Chop and combine all ingredients.
Refrigerate for 30 minutes before serving.
Somehow the salt seems to disappear.  Re-salt as needed.
Feeds 8 adults as a small side salad
This is a variation with the addition of yellow bell pepper.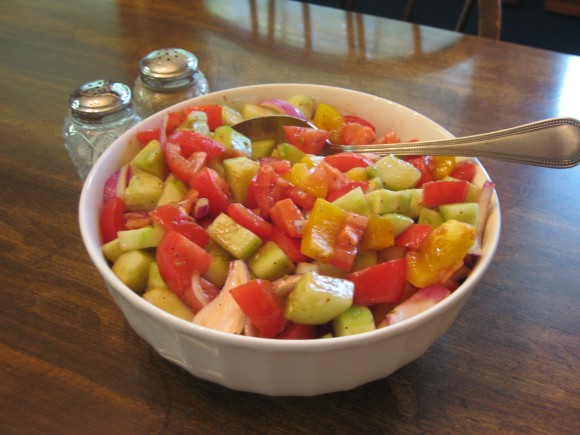 Another variation on the same theme.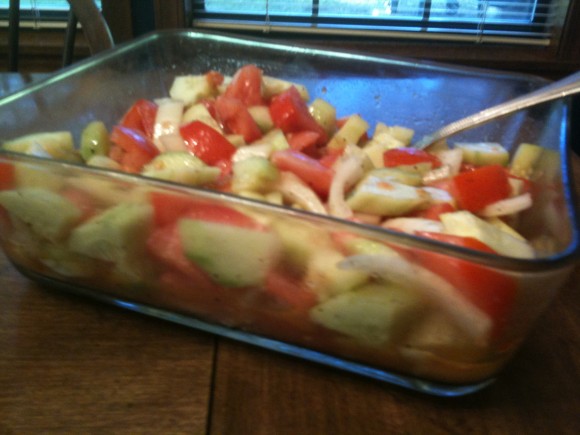 And another variation on the same dish, with red bell peppers and lots of cauliflower.