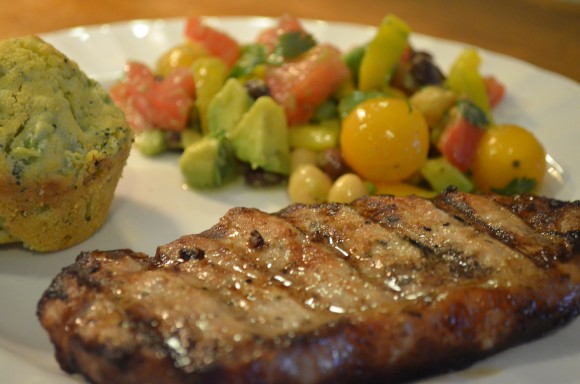 Your family will LOVE this delicious and juicy Sunday Dinner.  It is built around a pork loin.  Pork loin is a surprisingly inexpensive cut of meat.  It cost much less than pork ribs or other "cheaper" cuts of meat.  The problem with pork loin is that it is very lean, and therefore can be very dry, unless it is slow cooked, such as in a crock pot.
This little secret recipe allows the pork loin to retain it's natural juices, plus it retains the liquid and flavoring of the marinade.
Ingredients
5 Pounds – Pork Loin, cut into 3/4″ steaks
1/2 Cup – Extra Virgin Olive Oil
1/2 Cup – Reduced Sodium Soy Sauce
1 Teaspoon – Salt
1 Teaspoon – General Seasoning, such as Cavender's or Nature's Seasoning.
1 Ea. – Zipper Bag, 1 gallon size
Preparation
Cut pork loin into 3/4″ steaks, unless it has already been done by your butcher.
Combine all ingredients into the zipper bag.
Marinate in your refrigerator for 5 – 6 hours.
Cook pork loin chops on your outdoor grille on 375 degree heat for approximately 10 minutes per side, until pork is a medium brown.  The marinating sauce will caramelize slightly.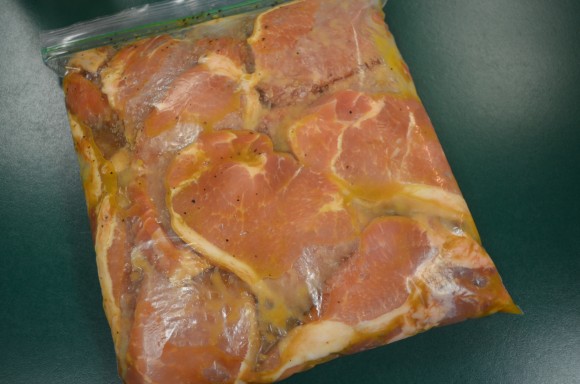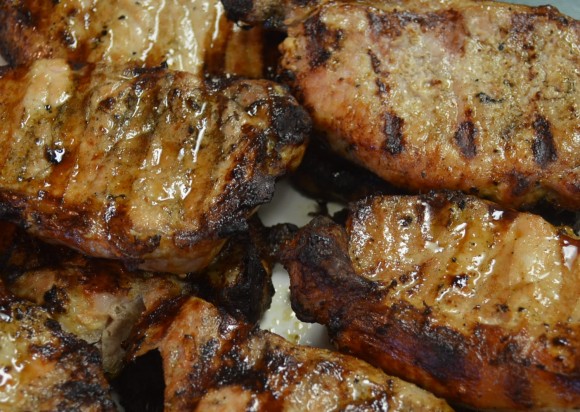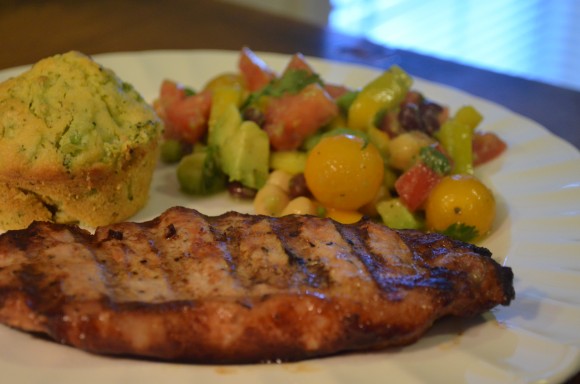 Additional Notes:
Combine this recipe with my Avocado Salad and Broccoli Cornbread.
Feeds 8 hungry adults and a bunch of kids that don't know that pork is "the other white meat."