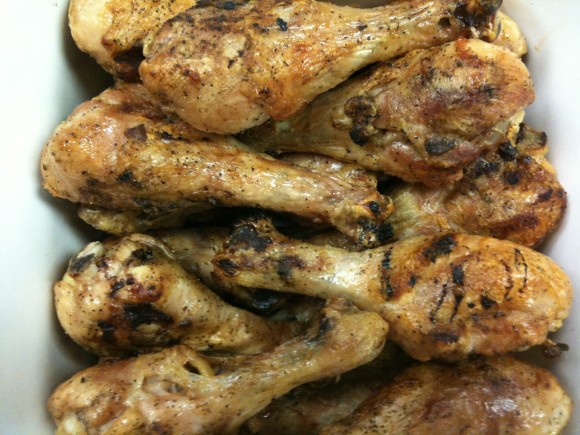 This week we have more of a suggestion for your family's dinner than a recipe.  Simply purchase approximately 6 pounds of chicken legs.  Trim any skin that is not needed.  If you have ever had a chicken fat inferno in your grill, you know what I mean.  Season chicken legs liberally with your favorite seasoning.  Morton's Nature Seasoning works well.  Grill for 1 hour at 350 degrees, turning every 15 minutes.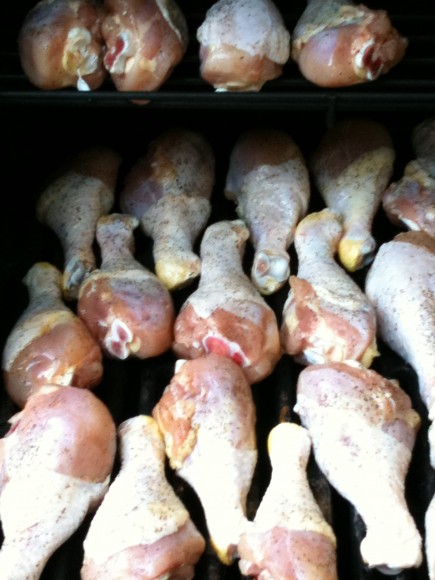 Serve with:
or
Fresh rolls or French bread and a  Salad.  You're done!
This feed 8 adults and will make a houseful of kids do the Chicken Dance!